Emily, one of our Intermediate Team girls, shares her experience of LX Gymnastics Centre, and what it means to her to be part of #TeamLX
Hi, my name is Emily. I'm 12 years old. I've been doing gymnastics at LX since I was 7 and there hasn't been a boring day! I started off in junior gym nervous but very excited. When I got into the gym the coaches welcomed me and my older sister Beth. I remember we were doing a fun warm up on floor and I immediately knew that I would love LX!
Then when I turned 9 I joined the Improver's class. I wasn't nervous this time! My sister and I skipped in with smiles on our faces and talked to all the people we never met before. I remember my coach Holly asking us what our goals were and us all replying at once. I wanted to learn how to do an aerial. Then my coach Holly really dedicated herself to teaching us how to achieve our goals. I really loved that class! Here is a picture of me and my sisters practicing our gymnastics on the beach.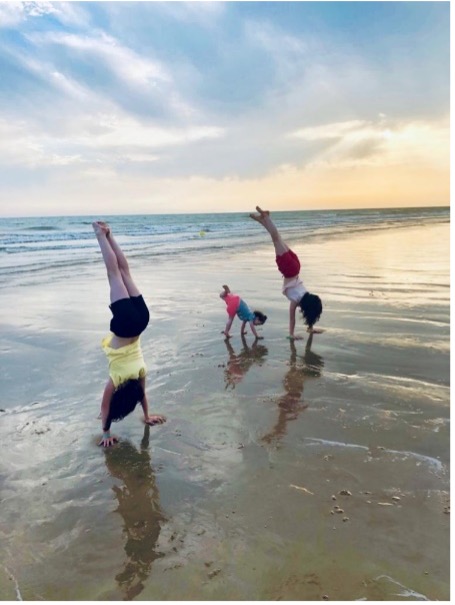 The next class I joined was the Display class. I waited for my friend to arrive. Then we walked into the class and our coaches Chantelle and Rebecca told us we were doing a display show, I was so excited. I remember us practicing for the routine every week. We travelled to Comber to do the show. We were the last to perform and we performed really well. I will never forget it! Here is a picture of me at the show.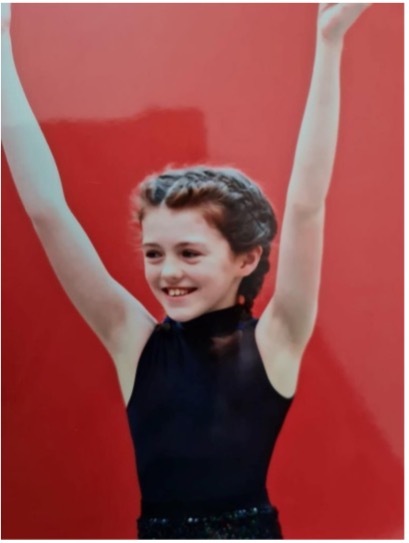 In the summer for the past few years at LX I've been doing summer camps. I'll always remember the memories and the friends I've made at them. The coaches are great and come up with fun games for us to play while they still make time to do gymnastics. I remember I won gymnast of the week and I was so happy with myself.
I then joined the competitive team which I had auditioned for and got in! I was so excited! My coach is Zoe who's great and has helped us become better gymnasts. We practice our skills on floor, bars, beam and vault. We'll be doing a competition in February and we are all really excited!
This year I've joined a Leadership Academy at LX, it's a specially designed program, for older kids age 11-16 years to learn valuable qualifications and skills to help them become a coach, judge or loads more things. We have done so far a Makaton and an Intro to Coaching course and we have lots more planned.
I love LX so much! It's helped me improve my gymnastics skills. Kerri one of the coaches has really helped me improve. This is a video of me doing a double flip (backhandspring backhandspring).
My wee sister Rose used to go to baby gym with my mum and now she's in junior gym and goes to LX every Saturday morning. I hope she loves LX as much as I do!